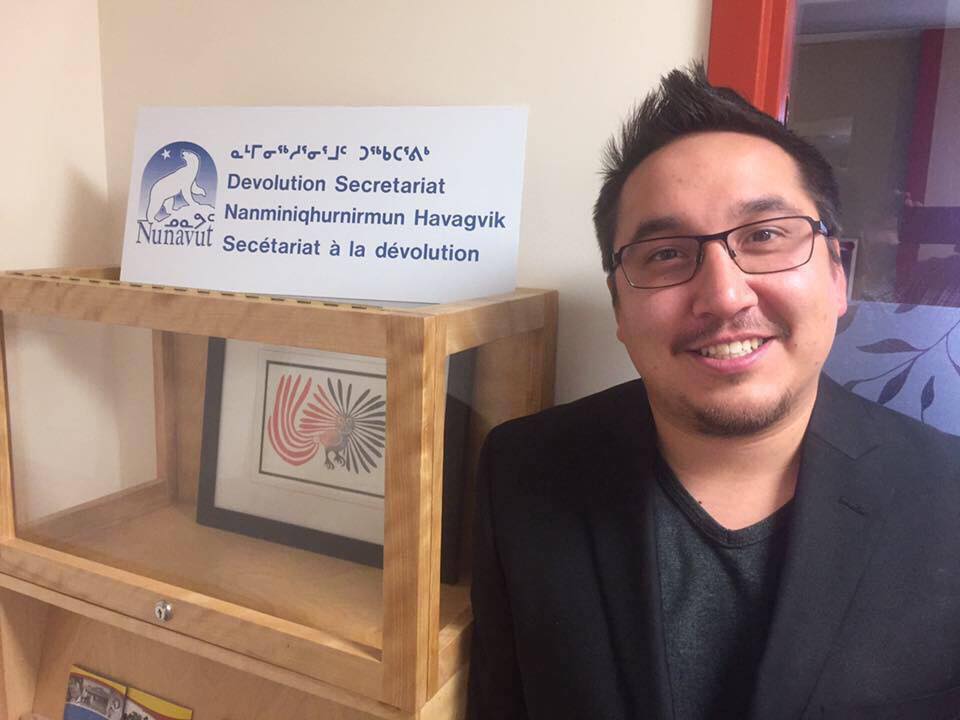 Iqaluit, Nunavut – September 6, 2017 – The Qikiqtani Inuit Association (QIA) is pleased to announce that Nastania Mullin has been selected as the recipient of the 2017-2018 John Amagoalik Scholarship which honours the efforts of John Amagoalik towards the betterment of Inuit in Nunavut.
The annual scholarship is for $5,000.00.
Mullin, originally from Resolute Bay, has been accepted into the competitive Nunavut Law Program. He will be entering the Juris Doctor Program at the University of Saskatchewan offered at Arctic College this September.
"This scholarship is going to be a big help to me as I transition from full-time work to law school, especially because I'm a single father," says Nastania Mullin.
Mullin a single-father of three children, now resides in Iqaluit where he has been a Project Manager in the Government of Nunavut's Devolution Secretariat.
In his winning essay, part of his scholarship application, Mullin made the connection between his work on devolution and John Amagoalik's work on the negotiating team that created Nunavut.
"Devolution is the next step in the process," stated Mullin.
The John Amagoalik Scholarship is available to Inuit students from the Qikiqtani region pursuing post-secondary education. QIA prioritizes applications from post-secondary students entering a field that promotes Inuit language and culture.
"I am pleased to see that young students, like Nastania Mullin, are continuing the legacy of the work started by my generation to build Nunavut as a strong, independent and prosperous region," says John Amagoalik.
"Education will give young people the tools they need to be tomorrow's leaders and with this QIA scholarship we're giving students like Nastania Mullin assistance to pursue their dreams."
For more information contact:
Sima Sahar Zerehi, Director of Communications, Qikiqtani Inuit Association
szerehi@qia.ca
(867) 975.8413
1.800.667.2742