Our spring board meeting in Arctic Bay was very productive with our board members making a number of very important decisions.
One of the most exciting developments was the creation of new QIA scholarships.
The board decided to invest an additional $200,000 on post-secondary scholarships for Qikiqtani students. That's in addition to our existing $5,000 John Amagoalik scholarship.
QIA believes that education is the key to success and prosperity for young Inuit and a college or university education open doors for young Inuit to better careers. An education also empowers our young people to become better leaders. With this new scholarship QIA is taking a step in the right direction to further assist students.
The $200,000 each year will be divided into $2,500 per student for each academic year. That means up to 80 students can get a QIA scholarship each year. The new QIA scholarship is available to Inuit students enrolled in a post-secondary institution.
Students who apply to the scholarship must have a valid Nunavut Tunngavik Inc. card and be Inuit under the Nunavut Agreement in the Qikiqtani region. Applications and scholarship guidelines are available on our website.
The other exciting decision made at the board meeting was about our new Key QIA programs. We will be putting an additional one-million dollars into programs thanks to our new revenue policy.
This past spring QIA staff travelled to all 13 Qikiqtani communities to speak about programs. At the community consultations QIA asked community members for input on what programs were wanted or needed in each community. QIA is extremely excited to move forward on creating new programs.

In Arctic Bay the board had a chance to review the report from these consultations and decide on our program priorities for the next two years. The feedback from community members was loud and clear. QIA's board selected two themes that came up again and again in every community: cultural activities as well as daycare and early childhood learning.
Now, QIA staff will work on developing these themes into deliverable programs for Qikiqtani Inuit.
Other exciting news included the board's decision to approved $100,000 for various community initiatives in Qikiqtani in the next five years through its Grants and contribution program.
The funds will go to initiatives in numerous Qikiqtani communities including Arctic Bay.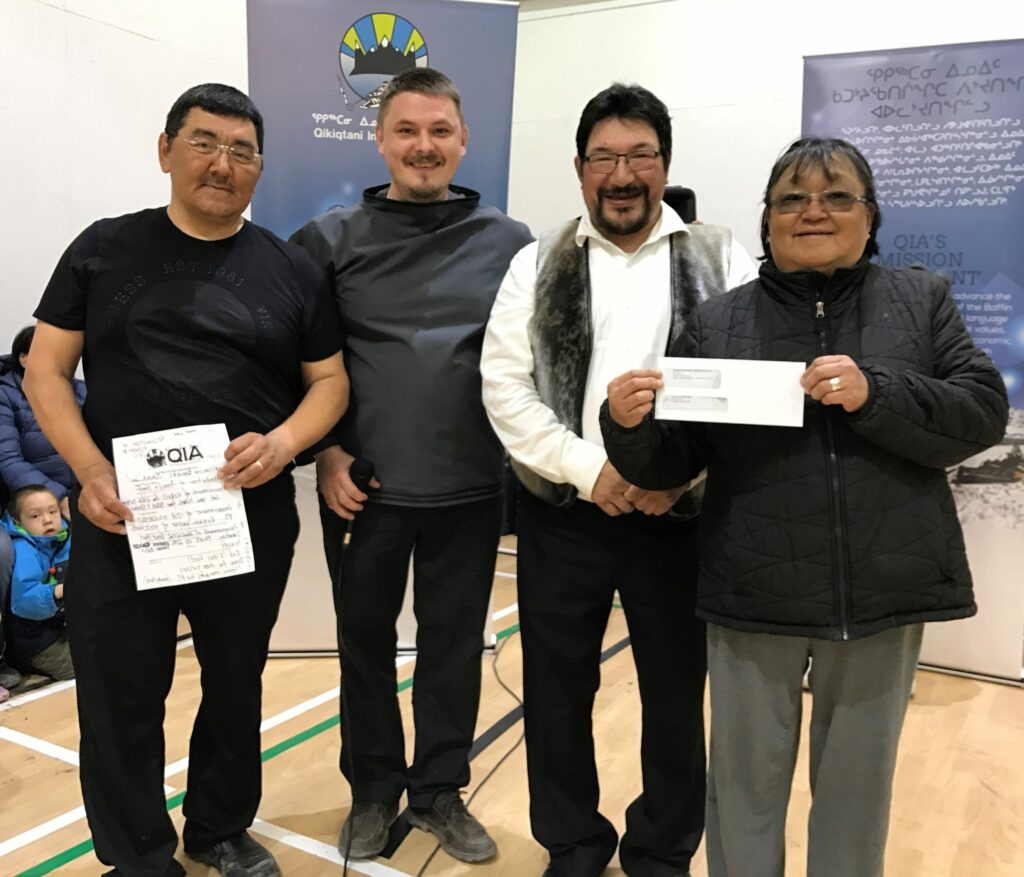 The approved projects include:
$10,000 each year for the next five years for the annual Nunavut Quest
$10,000 each year for the next five years for the annual Bowhead Whale Hunt in Qikiqtani
$2,000 for the Aboriginal Head Start Program in Arctic Bay
The funding for the Nunavut Quest will help revive and sustain traditional dog team racing.
QIA staff is working on guidelines for the funds designated for the annual Bowhead Whale Hunt to ensure that all Qikiqtani communities participating in the hunt have access to this money.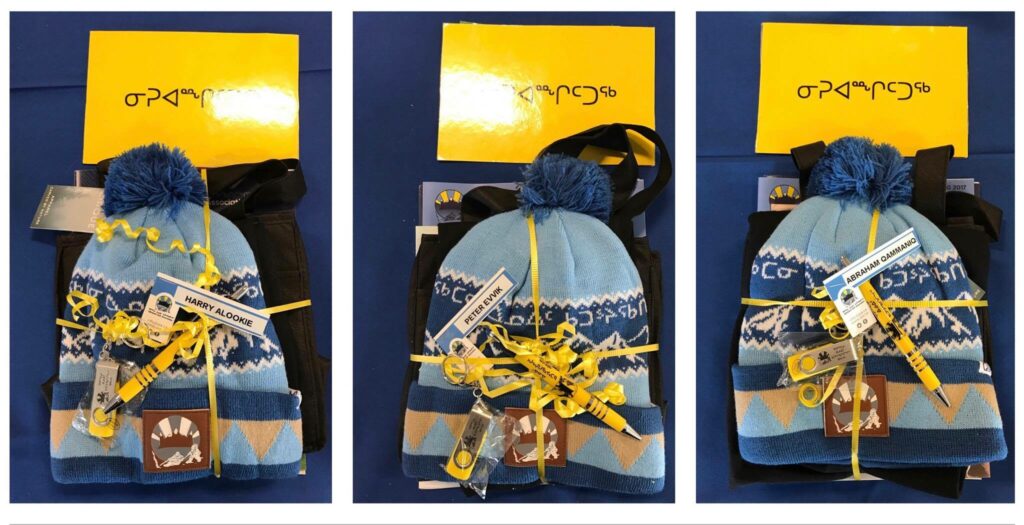 The Aboriginal Head Start program in Arctic Bay is an Early Childhood Education program that helps enhance child development and school readiness of First Nations, Inuit and Métis children. This initiative is very much in line with QIA's commitment to early childhood education.
While in Arctic Bay QIA also hosted a feast and information fair on our programs for the community. The feast also included an opportunity to recognize a number of elders in Arctic Bay who have made significant contributions to the community.