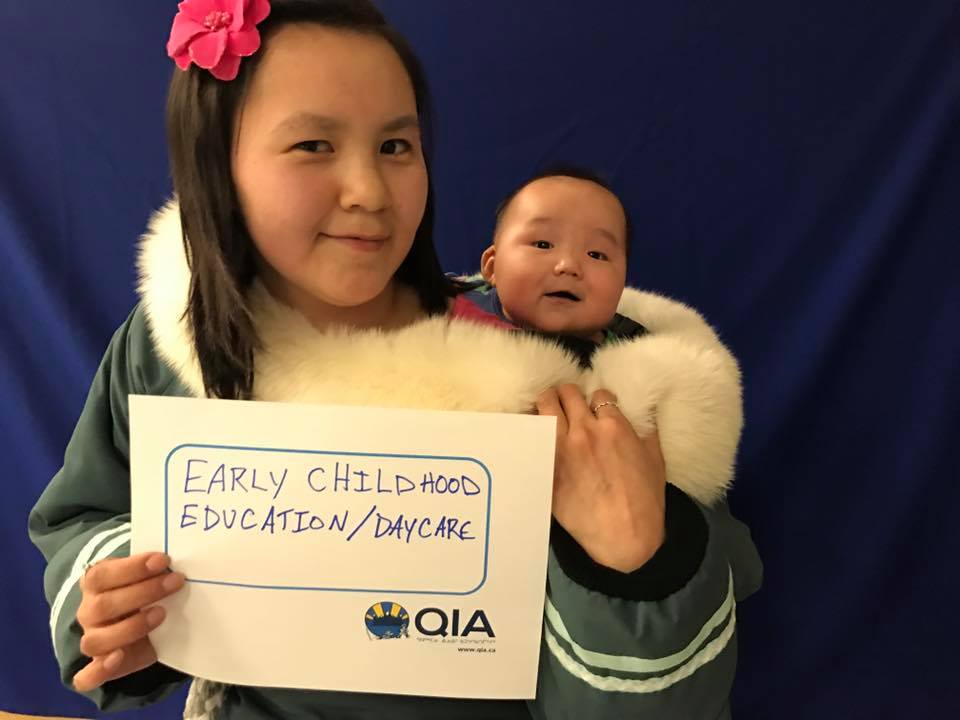 Iqaluit, Nunavut – October 4, 2017 – The Qikiqtani Inuit Association (QIA) is launching two new key programs in 2017-2018 under the themes of daycare and early childhood learning as well as cultural activities.
"We asked Inuit from all 13 Qikiqtani communities what kinds of programs they want," says QIA President P.J. Akeeagok, "overwhelmingly they told us about the need for assistance with early childhood education and daycares, and for programs to strengthen our culture."
After extensive consultations with all 13 Qikiqtani communities this past spring, QIA selected these program themes and developed them into two key programs.
QIA now has a daycare and early childhood learning program which includes two projects: Parental subsidy for daycare and new resources for daycares.
Parental subsidy for daycare:
QIA is working with Kakivak to offer a $5 daycare subsidy top-up to Qikiqtani families registered with the Nunavut Agreement who have a child enrolled in a licensed daycare facility
Qikiqtani Inuit parents who are currently receiving Kakivak's subsidy which is up to $19/day will now get at additional $5 for a maximum of $24/day of subsidy for daycare
The subsidy will be offered from October 2017 to March 2019 with the possibility of renewal upon QIA board approval
With this new daycare subsidy QIA will provide assistance for approximately 250 childcare spaces. This QIA subsidy is worth up-to $1,250/per child per year in savings for Qikiqtani parents. The subsidy represents an investment of $312,500 per year by QIA in daycares.
New resources for daycares:
QIA will be developing new culturally relevant resources for daycares in Qikiqtani
Inuit parents have identified the need for resources – such as books, games, or toys – that are in Inuktitut and based on Inuit culture
These resources will be ready to be delivered to Qikiqtani daycares in 2018
QIA also has developed QIA's Cultural Activities Program (Q-CAP).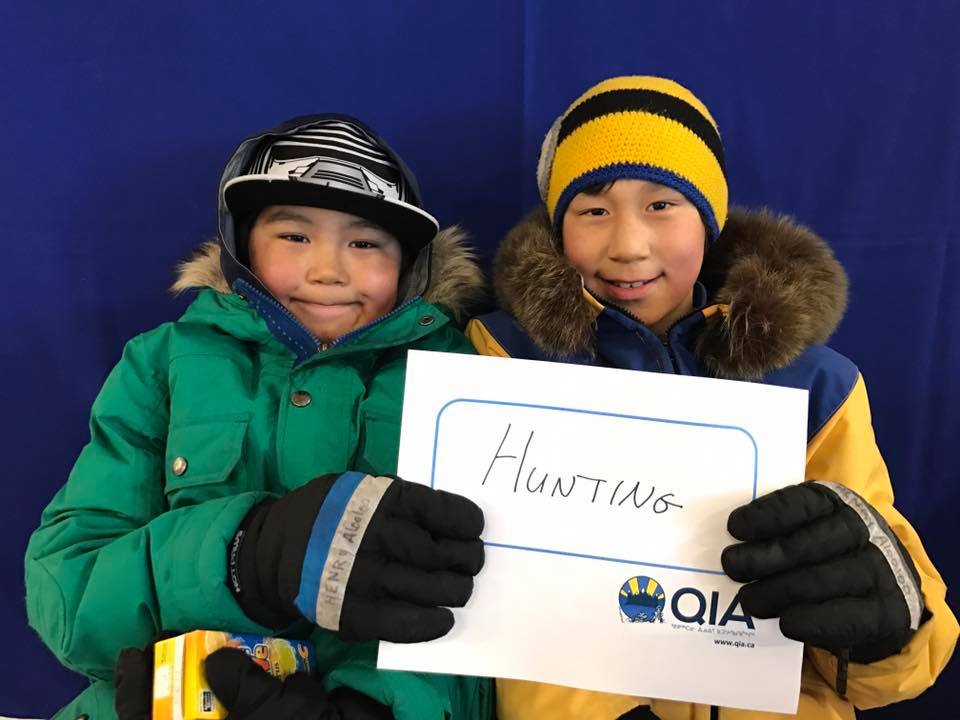 QIA's Cultural Activities Program (Q-CAP):
This program will deliver up to $33,000/year/community of cultural activities to Qikiqtani communities
Qikiqtani Inuit identified the needs for cultural programs that help to foster traditional skills and strengthen Inuit identity. There was also a need identified for cultural programs delivered by QIA.
In that vein QIA created Q-CAP which is available in two ways:
Application based projects

Similar to QIA's former Community Initiatives Program
Community groups, organizations or individuals can apply for funding to deliver cultural programs with a focus on land or sewing programs
QIA staff is currently working on designing the application process and guidelines
The project will be launched in 2018

QIA delivered projects

QIA staff are working with community partners to develop and pilot a cultural program
This program will be delivered by QIA in communities that do not have a Q-CAP application based project
The project will be launched in 2018-19
The new programs stem from our new revenue policy which created the Legacy Fund and the Benefits Fund. As the Legacy Fund grows its revenues go to the Benefits Fund to increase programs for Inuit.
For more information, please contact:
Sima Sahar Zerehi,
Director of Communications,
Qikiqtani Inuit Association
szerehi@qia.ca
(867) 975.8413
1.800.667.2742