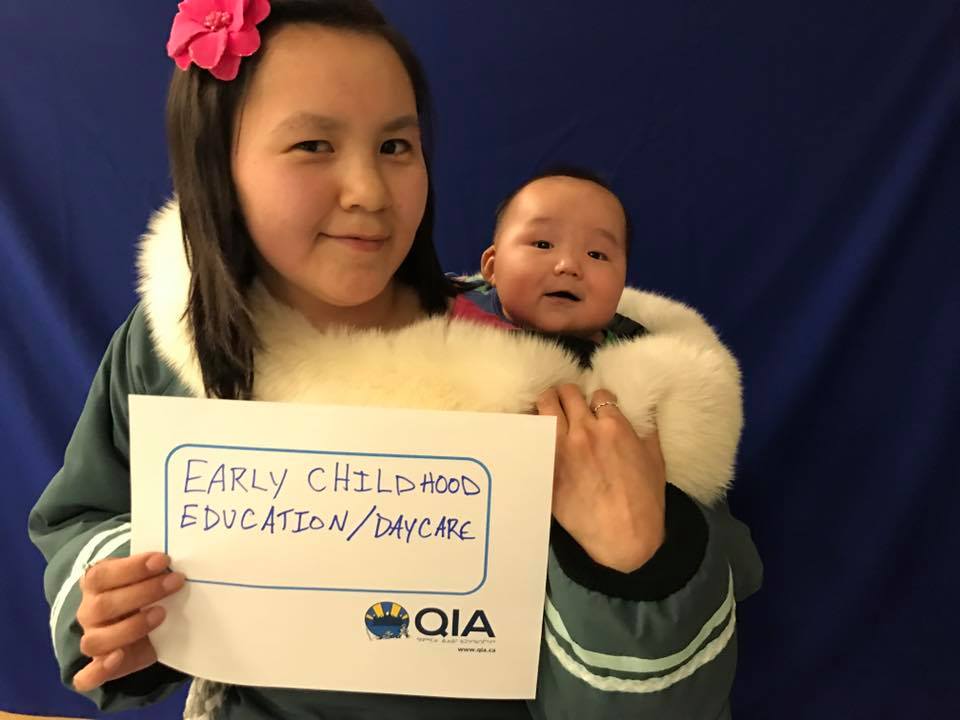 Throughout February, March and April QIA's communications and social policy teams joined our Community Directors and Community Liaison Officers to hold consultations in each of our 13 Qikiqtani communities.
We travelled from community to community meeting with Inuit of all ages. We had a chance to speak to kids, young people, teachers, community leaders, elders and many, many families.
The consultations were a chance to ask Inuit to share their ideas on what kinds of programs they want QIA to develop.
We had a lot of fun travelling across our beautiful region and meeting with Inuit across Qikiqtani. We got stuck in a few blizzards and had to schedule and reschedule a few of our flights and meetings but overall we were humbled by the hospitality and generosity of the people we met and the magnificent Arctic landscape that our communities are housed in.
These consultations have given us amazing insights on the programs, resources and services needed in each community. In the next few months we will be reviewing that information in order to develop new programs across the region.
The consultations are part of the work we have been doing with our revenue policy.
The revenue policy created two new funds for QIA, the Legacy Fund and the Benefits Fund. As the Legacy Fund grows its revenues go to the Benefits Fund to increase programs for Inuit. In the next fiscal year, we expect to have an additional $1 million for programs across Qikiqtani, thanks to these funds.
Photo gallery of community consultations in Arctic Bay
Photo gallery of community consultations in Cape Dorset
Photo gallery of community consultations in Clyde River
Photo gallery of community consultations in Grise Fiord
Photo gallery of community consultations in Igloolik
Photo gallery of community consultations in Iqaluit
Photo gallery of community consultations in Kimmirut
Photo gallery of community consultations in Pangnirtung
Photo gallery of community consultations in Pond Inlet
Photo gallery of community consultations in Qikiqtarjuaq
Photo gallery of community consultations in Resolute Bay
Photo gallery of community consultations in Sanikiluaq