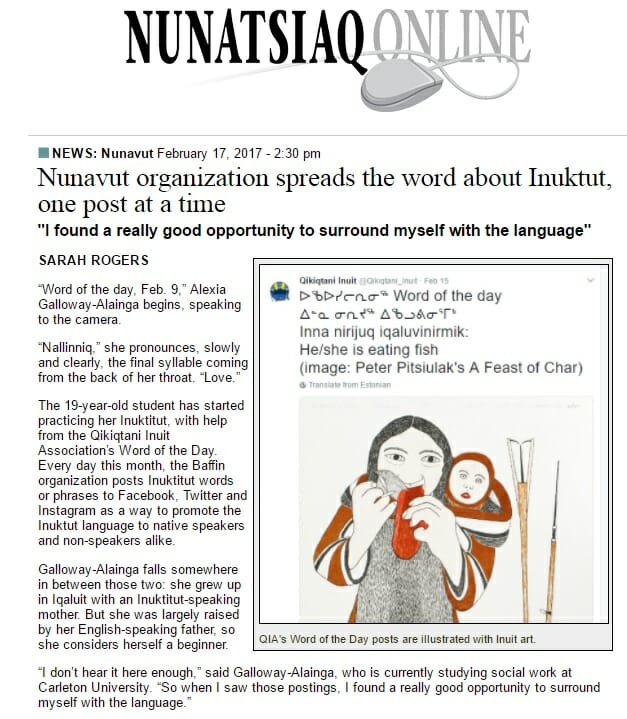 "Word of the day, Feb. 9," Alexia Galloway-Alainga begins, speaking to the camera.
"Nallinniq," she pronounces, slowly and clearly, the final syllable coming from the back of her throat. "Love."
The 19-year-old student has started practicing her Inuktitut, with help from the Qikiqtani Inuit Association's Word of the Day. Every day this month, the Baffin organization posts Inuktitut words or phrases to Facebook, Twitter and Instagram as a way to promote the Inuktut language to native speakers and non-speakers alike.