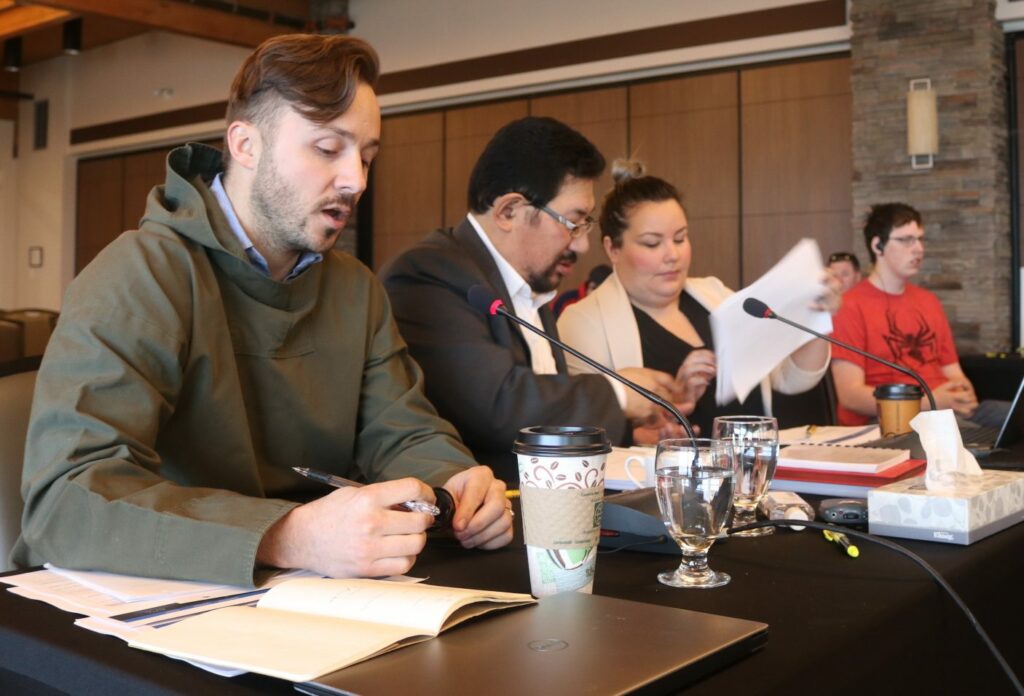 QIA aims for 25 per cent Inuit employment by 2020 at North Baffin iron mine
BETH BROWN
Over the next three years, the Qikiqtani Inuit Association aims to double the proportion of Inuit employed at the Mary River iron mine, located about 150 kilometres southwest of Pond Inlet and operated by Baffinland Iron Mines Corp, a QIA official said Oct. 5.
As of this this year, only 12.9 per cent of employees at the Mary River mine are Inuit. That percentage is roughly half of the 25 per cent Inuit employment target that Baffinland and the QIA agreed they would reach by 2016 and 2017 in their 2013 Inuit Impact and Benefit Agreement.
But the Inuit organization now plans to reach the 25 per cent benchmark by 2020—with the cooperation of Baffinland—though a new strategic plan and more vigorous training efforts.
"It's not just, 'Have we hit the number?' but, 'How do we hit the number?'" Stephen Williamson Bathory, the director of the QIA's department of major projects, said during an update on the Mary River IIBA at the QIA's annual general meeting, Oct. 5.
The update included a report that came out of an annual review forum held in Arctic Bay this past spring.
The employment gap represents about $9 million in lost wages for Inuit, the QIA said.
But now that the QIA and Baffinland have nearly finished a joint human resources strategy, issues addressed at the forum—such as hiring, career advancement, job retention and training—can be more easily measured, Williamson Bathory said.
"We now have the tools where we can measure Baffinland's action… We can measure compliance of the IIBA," Williamson Bathory said.