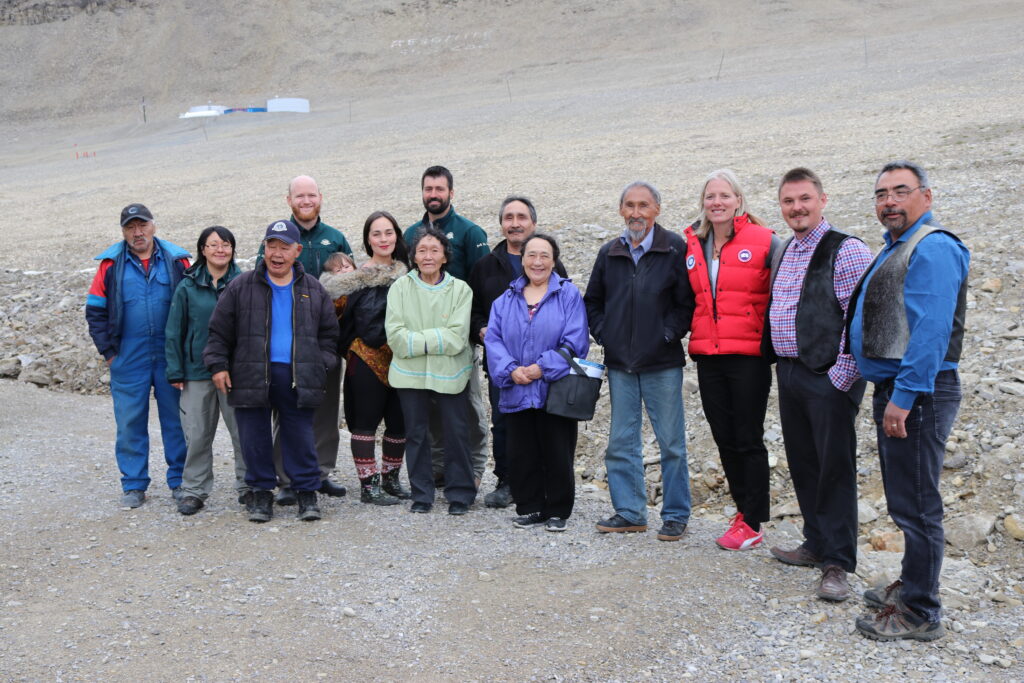 While Qausuittuq National Park represents the combined efforts of Inuit, the Government of Canada, and the Government of Nunavut, it is important to note that today's celebration and this official opening would not have been possible without the efforts of Inuit in the High Arctic. Communities such as the Hamlet of Resolute Bay fought for the boundaries of this National Park to ensure permanent protection for Peary Caribou and their habitat.
However, the significance of Qausuittuq National Park dates much further back than the 1950s when Inuit were relocated to Resolute Bay. This area has been an important traditional site for various Inuit communities throughout the ages. As far back as 4,500 years ago the Pre-Dorset, Dorset, and Thule Inuit have been inhabitants of this land.
The wildlife in this area has sustained Inuit for thousands of years. Through the creation of this national park, and its co-management Inuit in the High Arctic, working with our partners in the Federal Government, will ensure that Qausuittuq and its traditional hunting and fishing areas continue to thrive for generations to come.
Inuit Qaujimajatuqangit – traditional knowledge – and Inuit oral histories are important to the management of the historical and archaeological resources in this park. Inuit Qaujimajatuqangit has a central role in the interpretation of the heritage of Qausuittuq National Park. We are delighted to share this knowledge accumulated over generations by Inuit with our partners in Parks Canada to ensure proper management of Qausuittuq for our children and their children.
This celebration is very meaningful, not only because of what we have achieved here together, but because it allows us an opportunity to build new relationships and the foundations of a better future. Standing here today, I think back at our ancestors and their respect for this rich ecosystem, I am also acutely aware of the hardships that Inuit in the High Arctic endured when relocated to Resolute Bay – but most of all I see a future of hope for Inuit in this region.
The establishment of Qausuittuq's Inuit Impact and Benefit Agreement has laid the groundwork for Inuit in the High Arctic and the community of Resolute Bay to continue to benefit from this park today and tomorrow.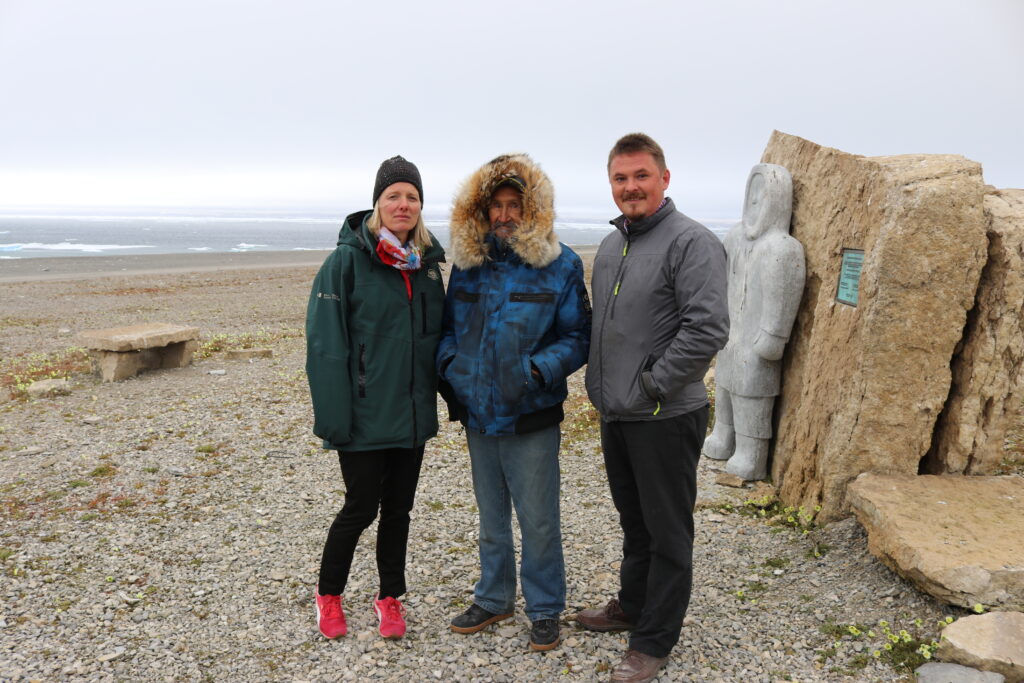 The Agreement guarantees that the establishment, management and operation of Qausuittuq is consistent with Inuit harvesting rights. It provides protection of key wildlife habitat and travel routes, calving grounds, and wintering grounds for the endangered Peary caribou, as well as habitat for muskoxen, arctic wolf, arctic fox, collared lemming and arctic hare. All, important resources for Inuit in the community.
Looking towards the future for generations to come, the Qausuittuq Inuit Impact and Benefit Agreement also provides economic opportunities for Inuit to build capacity and benefit from employment and business opportunities related to the park.
This official opening of Qausuittuq means that serious work has to commence in putting this Inuit Impact and Benefit Agreement into action. In the next few weeks and months we will be coming together with the community of Resolute Bay to discuss your vision for how to implement this work. We will be asking the community for input and gathering insights on how to make the Qausuittuq Agreement work for your future.

Finally, I want to note that Qausuittuq is symbol of the contributions of Inuit to Canada's history, identity and sovereignty in the Arctic. This park is a testament of what can be achieved when we work together in the spirit of reconciliation. Qausuittuq and its Inuit Impact and Benefit is our legacy for Inuit in this region – I look forward to seeing how it helps our communities grow and prosper in the years to come.
Qujannamiik