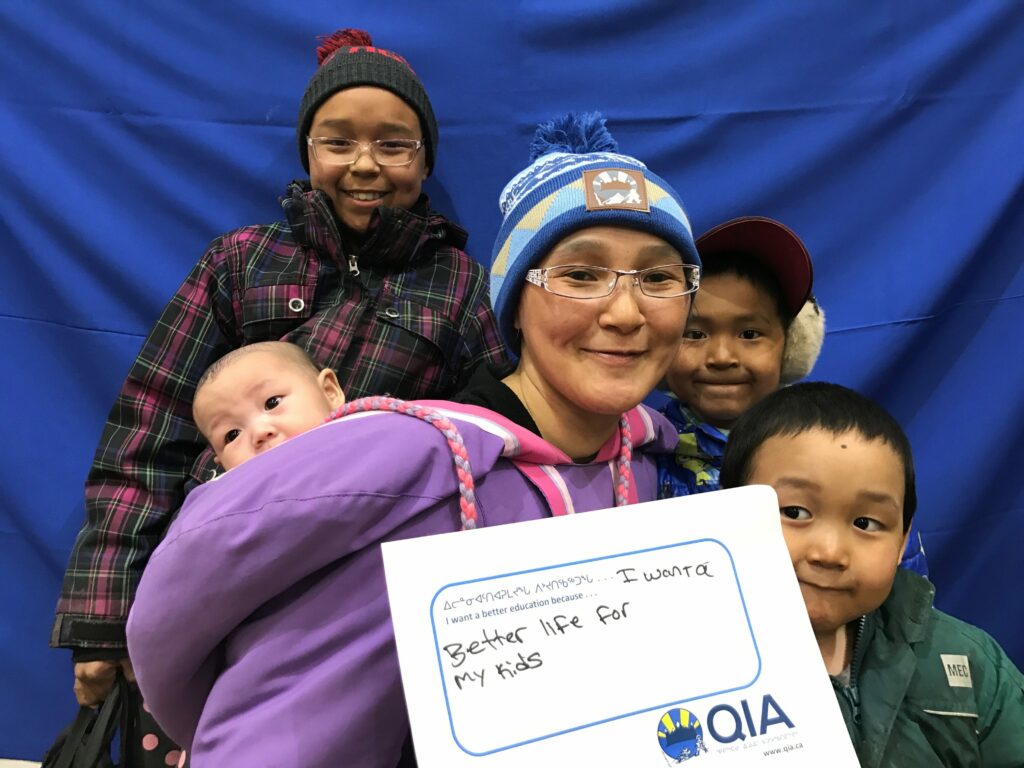 Arctic Bay, Nunavut – May 31, 2017 – The Qikiqtani Inuit Association (QIA) is launching  new post-secondary scholarships for Qikiqtani students.
The funds will be available to students pursuing post-secondary education in all thirteen Qikiqtani communities.
"We all know that education is the key to success and prosperity for young Inuit – a post-secondary degree opens doors to better careers and empowers the next generation to become better leaders," says QIA president P.J. Akeeagok.
"It is my goal to do my part increased support for Inuit wishing to pursue a higher education."
With these new scholarships in addition to QIA's existing $5,000.00/year John Amagoalik Scholarship, QIA wants to do its part to assist young Inuit pursue their dreams.
The new QIA scholarships were announced at the QIA board meeting.
Criteria for the new QIA Scholarships:
Applicants must have a valid NTI Card and is an Inuit under the Nunavut Agreement in the Qikiqtaaluk Region
Students must be enrolled into a post-secondary academic institution
To apply please contact: scholarship@qia.ca.
For more information contact:
Sima Sahar Zerehi,
Director of Communications,
Qikiqtani Inuit Association
szerehi@qia.ca
(867) 975.8413
1.800.667.2742
2017 – 05 – 31- QIA announces new scholarships