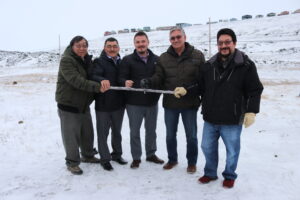 The Qikiqtaaluk Corporation (QC) officially leased the land from Qikiqtani Inuit Association (QIA) in November, so there's one less hurdle to move ahead on a project that's been in the planning stages since 2013.
"This Inuit-owned land development will showcase how innovative development can assist in growing our city strategically in ways that foster culture, community, social infrastructure and economic opportunities," said QC president and chief executive officer Harry Flaherty.
QC project manager Sheldon Nimchuk said the first building will be the hotel and conference centre, with the plan being to build both economically-driven and socially-driven projects to enhance the area, as well as enhance the lives and Inuit and Nunavummiut.
…