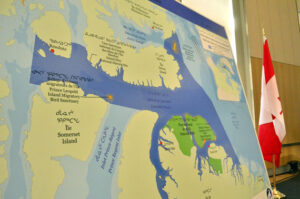 (Updated at 3:45 p.m. with revised tour dates)
The Qikiqtani Inuit Association will visit the North Baffin region over the next two weeks to hear what Inuit have to say about the creation of a new protected area in Lancaster Sound, or Tallurutiup Imanga.
After years of discussion, the QIA and federal government reached a deal in 2017 for the creation of the Tallurutiup Imanga marine protected area, which will cover 131,000 square kilometers that are home to one of Canada's richest Arctic ecosystems.
…
Read more here.