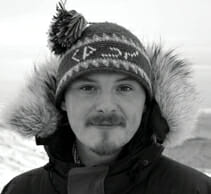 So far, 2017 has been very eventful for QIA with numerous projects and happenings that have taken our team all over the region.
This spring, QIA staff, with the help of our Community Liaison Officers and board members, conducted consultations in all our 13 communities. These consultations gave us an opportunity to speak to community members about our existing programs and ask for input on future program needs. In the next few months, we will be compiling the information gathered at the community consultations to develop new QIA priority programs.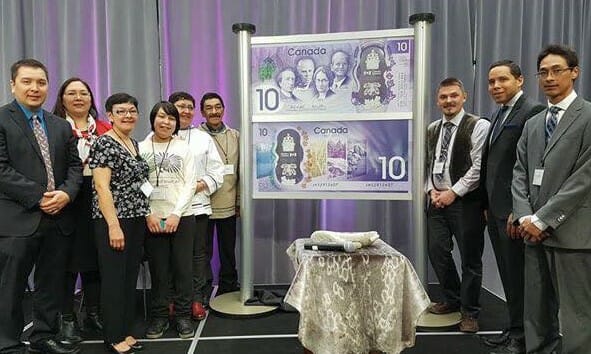 The consultations were a continuation of our work on the 2016 revenue policy. The policy created QIA's new Legacy and Benefits funds. As the Legacy Fund grows its revenues go to the Benefits Fund to increase program money for Inuit. With these funds in place, QIA will have an additional $1 million for new programs across Qikiqtani in the next fiscal year.
While we work on new projects, we are also always working on improving our existing initiatives. In this newsletter you will find a list of the projects that recently got approved for funding from the Community Initiatives Program and Ilagiiktunut Fund. I am pleased that our Association supports so many programs and initiatives that connect Inuit to our culture and land and give our youth opportunities for growth and learning.
In the past few months we have also continued our efforts on the Qikiqtani Truth Commission (QTC). The Saimaqatigiingniq Working Group, focused on the QTC recommendations, held its inaugural meeting in February and outlined an annual action plan including establishing an Inuit Heritage Month.
Our Major Projects team has had a busy few month as well; they organized financial literacy workshops in four North Baffin communities this March. These workshops provide Inuit with the tools needed to manage their money and balance their books.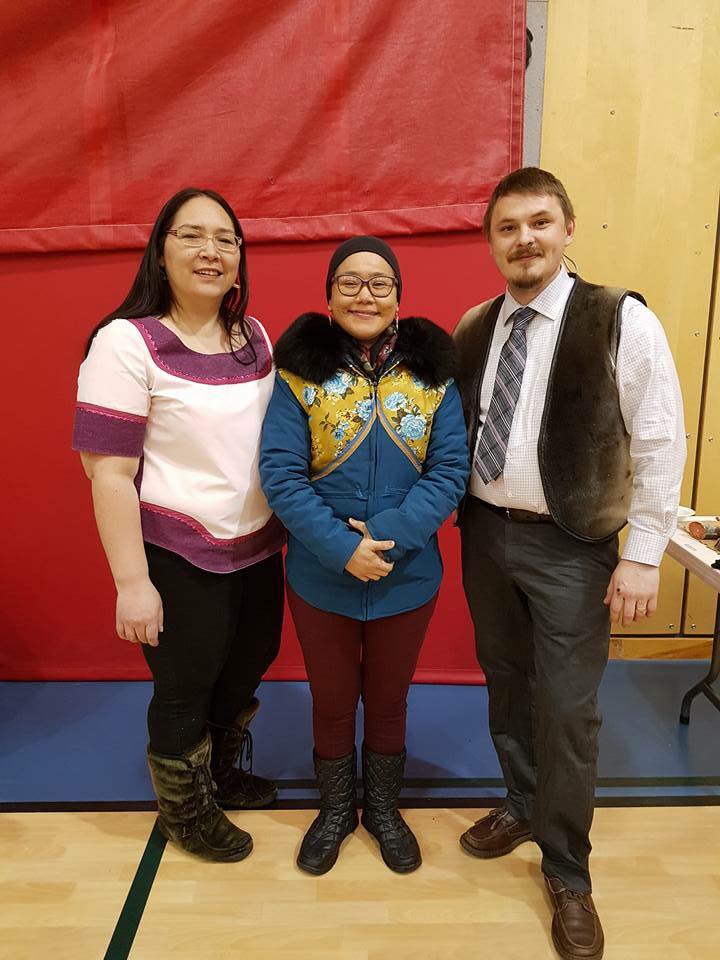 In 2016 QIA initiated arbitration proceedings with Baffinland Iron Mines over their outstanding royalty payments. These arbitration hearings took place in April. The decision is expected in June. In March, I took part in the Land Use Plan hearings to support hunters and trappers organizations and hamlets in Qikiqtani. QIA's main message was to stress the importance of community involvement. I also had the pleasure of attending the unveiling of the new commemorative $10 bill featuring the artwork of the late Inuit artist Kenojuak Ashevak this April alongside members of Ashevak's family.
Another development in the past few months has been the changes to our communications tools so we can stay better connected to Inuit. We have a new website, blog and Instagram account, and have revamped our Facebook and Twitter accounts. I am also proud of the work we are doing to encourage young people to use Inuktitut. We had a lively Inuktitut Language Month campaign in February, which included a song/poem contest, you can learn about the winners in this issue.
I attended the Nunavut Tunngavik Inc. (NTI) board meeting in March as well. I am pleased to announce that NTI's popular Nunavut Harvesters Support Program (NHSP) has been relaunched. The new programs will help hunters purchase new equipment. Applications and information about this program is available on NTI's website, or from Hunters and Trappers Organizations and Community Liaison Officers. Another initiative that came out of the NTI meeting is the Inuit Marine Monitoring Program which is a program designed to help track shipping traffic in our waters.
As I write this note, I am getting ready for our Spring board meeting in Arctic Bay, I am sure that I'll have a great deal more to share with you following the meeting. To keep up to date with our news please follow QIA on Facebook, Twitter, Instagram and on our website.
– P.J. Akeeagok